Welcome to Riordan SEO, the leading digital partner for businesses in Cork. We're not just an SEO company; we're innovators in the digital marketing space. Our unique, data-driven strategies are designed to enhance your online visibility, increase traffic, and transform casual visitors into dedicated customers. Our team of SEO experts works tirelessly to ensure your business doesn't just compete in the digital world – it leads.
Industry SEO Case Studies - See How Our Client Is Dominating Google
280% Increase In Organic Traffic.
Let us demonstrate how our dedicated team at Riordan SEO Cork successfully elevated our client's monthly organic search traffic by an impressive 280%. Our carefully executed strategies amplified the monthly search traffic from 12,428 to an outstanding 34,798, delivering remarkable results.
The Achievements;
Improved Sign Ups By 165%
Increased Traffic Value
Fixed Search Intent
Improved User Experience
Reduced Bounce Rate
Increased User Engagement
Improved Google News Visibility
120% Increase In Revenue
Click the link below to learn how we executed our SEO strategy.
Increase of 4x revenue on average for our clients in 2022
Percent Was The Average Increase In Organic Traffic
Terms Ranked Page 1, top 5 in 2022
SEO Errors Fixed For Our Clients
Hours Saved Through Automation Processes
See What Our Customers Have To Say
Need To Improve Your Website's Local Ranking on Google?
Discover why Riordan SEO is the go-to SEO company in Cork.
Our dedicated team is steadfast in its mission: helping you achieve Google supremacy through proficient Search Engine Optimisation. We assist clients not only across Ireland but also extend our expertise internationally.
Whether you aim to boost your business across the city, spread your influence nationwide, or even aspire to global recognition, our inventive Cork-based SEO team can escalate your online presence to these levels.
Our clients, operating globally, are reaping the benefits of a robust SEO strategy, amassing hundreds of thousands of euros online monthly.
As the leading provider of SEO services in Cork, we take immense pride in ensuring our clients are satisfied with the results of our collaboration. We achieve this by substantially improving the ranking of their websites and businesses on Google, generating considerable website traffic. This leads to an influx of qualified enquiries, an uptick in conversions and sales, and a dramatic increase in REVENUE!
Experience our SEO services for as long or as long as you require. We believe in delivering REVENUE RESULTS, not binding you with excessively long contracts. Our clients choose to stay with us because of the substantial results we deliver.
If you're ready to watch your online business flourish, contact Riordan SEO today.
Navigate Our Local SEO Services
Add a header to begin generating the table of contents
Driving Business Success in Cork: The Indispensable Power of SEO Investments
How Valuable Are the Top Four Spots on Google's SERPs? Let's take a Deep Dive with Our SEO Value Calculator. Below is an example of a local Cork storage company.
Note: You can change the values below to estimate the SEO value of your niche. 
Breakdown Of Our SEO ROI Example
The search volume for our calculated keyword example is high enough that even lower positions on the SERP (Search Engine Result Page) could bring in potential sales. However, the drop in potential revenue is substantial as you move from the top position to the lower ones, emphasizing the importance of SEO efforts aimed at ranking as high as possible.
Here's a detailed look at what the calculator output means:
Position 1 (CTR: 42%) – This is the first result on the Google SERP. With a click-through rate (CTR) of 42%, you'd get approximately 202 visitors to your website if you rank in this position. From these visitors, the calculator estimates about 8 sales or leads (based on a 4% conversion rate). This amounts to a potential monthly revenue of €6,464.

Position 2 (CTR: 12%) – At this position, the CTR drops to 12%, which translates to about 58 visitors. These could potentially result in about 2 sales or leads, leading to a potential monthly revenue of €1,856.

Position 3 (CTR: 7%) – The third position yields about 34 visitors with a potential for 1 sale or lead, resulting in an estimated monthly revenue of €1,088.

Position 4 (CTR: 5.5%) – The fourth position brings around 26 visitors, potentially resulting in 1 sale or lead. The potential monthly revenue at this position is €832.
As we move down to lower positions, the number of estimated users, sales or leads, and the potentially monthly revenue decrease significantly.
This information is crucial for a business owner in Cork looking to grow sales/leads. It highlights the importance of investing in our SEO efforts to rank as high as possible on Google. While even lower positions can bring in potential sales, the potential revenue is significantly higher the closer you get to the top spot.
SEO, or Search Engine Optimisation, is the meticulous art of optimising a website for organic search results, meaning you don't have to pay per click as in the case of Google Ads. Instead, you earn your esteemed place at the top of Search Engine Results Pages (SERPs) through meticulous optimisation. 
But there's more to SEO than just ranking your website for certain keywords. It's about cultivating trust with your customers by providing reliable answers to their queries. Beyond helping businesses tap into audiences yet to discover their existence, SEO provides consistent, sustainable results that are far more cost effective than traditional advertising methods.
In a nutshell, SEO is content and backlinks. Search Engine Optimisation Boils down to creating quality content that helps users & building authority to your content through backlinks.
A successful SEO campaign is marked by consistency, dedication, patience, and an in-depth audit at the outset. This audit, evaluating ranked keywords, competitor positioning, and website quality, is critical to bridging the gap between you and your competition.
Riordan SEO excels in offering these services. We have empowered many clients across Cork and Ireland to achieve substantial organic traffic growth – in some cases, by over 800%! To demonstrate the effectiveness of our approach, let's look at a few examples:
Example 1: A local company in Cork saw a 500% increase in website traffic and a 60% uptick in sales after we beat the May 2022 Core Update. The strategy involved a mixture of content creation, on-page optimisation, and strategic backlinking.
Example 2: An Ireland-based start-up experienced an 800% surge in organic traffic and a significant rise in global brand recognition after we restructured their website, optimised their content for relevant keywords, and developed a robust link-building strategy.
Our cost-effective strategies are designed to drive tangible, lasting traffic, increase qualified leads, augment sales, and boost local or international brand awareness. If you're seeking reliable solutions to aid your business in thriving online, contact Riordan SEO today.
Understanding 8 SEO Concepts That Most Agencies Dont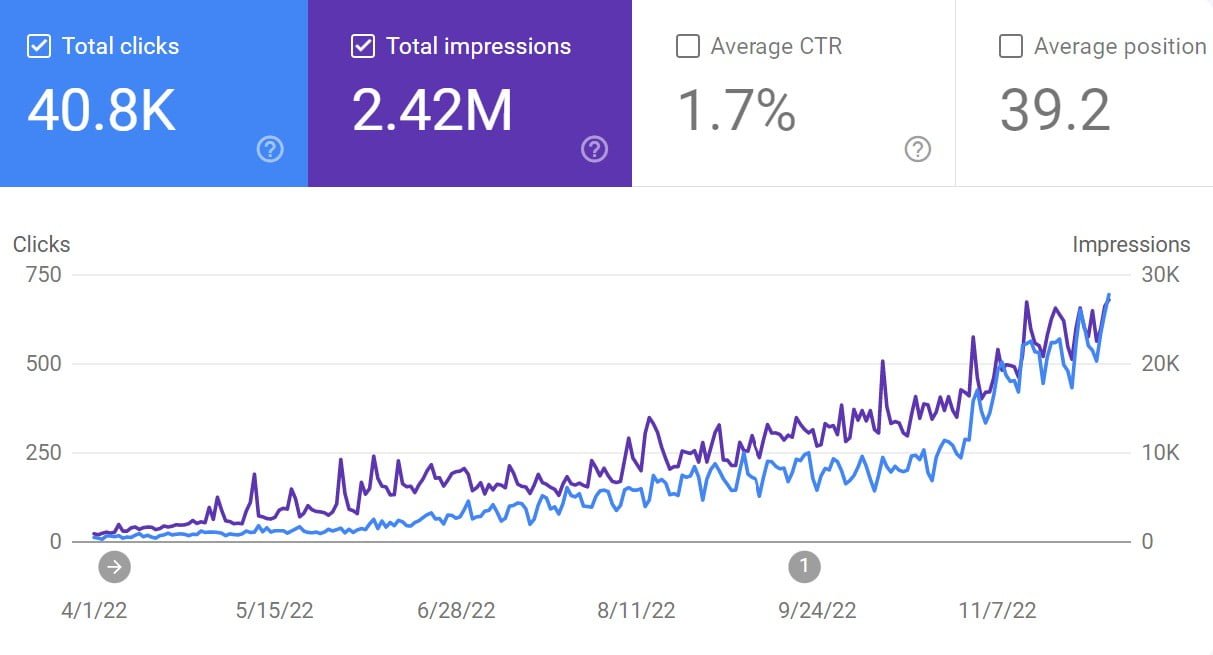 Why SEO Is Key To Your Online Success?
Affordable & Trustworthy Search Engine Optimisation
Innovative & ROI Focused SEO Cork Company
All our plans and pricing are bespoke and customised towards your goals.
All our plans and pricing are bespoke and customised towards your goals.
All our plans and pricing are bespoke and customised towards your goals.
Securing First-Page SEO Rankings in Cork: Our Tailored Strategy
Step 1: Understanding Your Business
We don't believe in one-size-fits-all solutions. We start by gaining a thorough understanding of your business, its specific objectives, targeted audience, and the competitors. This way, we can custom-tailor our strategies to outshine your competition.
Step 2: Rigorous Market Analysis
Equipped with knowledge of your business, we dive deep into the analysis phase. We scrutinise your current standing in the market, discover the most potent tactics to enhance your search engine visibility, and pinpoint opportunities that will push your business to the forefront.
Step 3: Crafting a Strategic Roadmap
Once we've defined our aims, we chart out a detailed, tactical plan. Our SEO services in Cork are a blend of prioritised techniques designed explicitly to achieve optimum results for your business.
Step 4: Putting Strategy into Action
With a robust plan set, we begin implementation. Our expert team works relentlessly to meet our targets. To keep you updated, we provide transparent, comprehensive monthly reports that not only quantify our progress but also visualise it using graphics and charts. This approach lets you track the growth of your business online, demystified.
Finding The Right SEO Partner
A Team that Lives and Breathes SEO
At Riordan SEO Cork, we do more than 'work' – we live and breathe SEO. Our unwavering commitment and love for SEO have propelled us to the status of one of the industry's most reliable and respected firms.
What distinguishes us from the rest? Our relentless pursuit of excellence, distinctive approach, and absolute transparency with our clients. With us, you gain a service provider and a genuine marketing companion.
We are committed to staying up-to-date with the latest SEO trends, strategies, and best practices. Our commitment to continuous learning means we immerse ourselves in industry conferences, studies, and training sessions to stay at the cutting edge of the SEO landscape.
Our clients enjoy the fruits of our knowledge – the most innovative and effective techniques in the market. Yet, it's not only about technical prowess. Our team profoundly grasps the dynamics of the business world, knowing that successful SEO is not just about high website rankings but about driving real, measurable results for your business.
Data analytics in digital marketing has become an important tool for businesses to gain insights into their marketing strategies. By analyzing data from various digital ...
Our On Page SEO Services:
Our Off-Page SEO Services:
Your customers On Google May Not Give You A 2nd chance to make a first impression
Search Engine Optimisation FAQ
How Much Should I Budget for SEO in Ireland?
SEO costs can greatly vary, depending on the scale and complexity of your project. It ranges between €500 to €5,000 per month. However, we understand that every business has unique needs and budget constraints. That's why we offer customised SEO services to suit different budgets. Contact us to discuss your requirements and get a tailored quote.
Is Paying for SEO Services Worth It?
Yes, absolutely. Investing in SEO increases your website's visibility on search engines, which in turn attracts more traffic to your site. More traffic means more potential customers, making SEO an excellent long-term investment. Our team of experts has the skills and experience to optimise your site and deliver measurable results.
Will SEO Exist In 5 years?
SEO will still exist five years from now. SEO (Search Engine Optimisation) is an essential online marketing strategy for businesses of all sizes, and it's likely to remain the same for many years.
Google's algorithms are designed to serve the best information for a user's query, and SEO is built by understanding these complex algorithms.
It seems that while some aspects of SEO may change over time (such as keyword research techniques), certain principles will always remain constant:
optimising your website's structure and content for both users and search engines
refining link-building strategies
encouraging user engagement through social media
tracking key performance indicators (KPIs)
understanding what your competitors are doing
All these components are essential to any successful marketing strategy in 2023.
How Beneficial Is SEO for Small Businesses?
SEO is a powerful tool for businesses of all sizes. For small businesses, it's an opportunity to level the playing field with larger competitors by enhancing online visibility and reaching a larger audience. Our affordable and tailored SEO services are designed to help small businesses grow.
How Quickly Can I Expect to See SEO Results?
SEO is not an instant process, and it can indeed take some weeks for your rankings to improve due to the nature of search engine algorithms and crawlers. Typically, it takes about 6-8 months to witness the full impact of a well-implemented SEO strategy.
At our agency, we believe in maintaining a transparent and honest approach. We diligently track our work and progress and keep you updated at every step of the way.
Additionally, we employ advanced strategies to expedite the process wherever possible, such as optimising your website in ways that attract Google's attention and prioritise it for indexing. This can result in your content getting noticed and indexed more swiftly than usual.
What Is The ROI Of Search Engine Optimisation?
The ROI depends on several factors and changes from business to business and industry to industry. For example, the average ROI of eCommerce is around €2.75 for every €1 spent.
Certainly! If you're interested in handling SEO on your own, it's essential to familiarise yourself with the fundamentals of Search Engines by exploring informative blogs and tutorials. This will help you understand what search engines look for in a website, enabling you to make effective changes.
As a starting point, consider selecting a topic of interest and creating a blog around it as an experimental project. Purchase a domain, install WordPress, and aim to improve its ranking in search results. This hands-on experience will provide valuable insights and practical knowledge.
However, it's important to note that the field of SEO is vast, and absorbing all the available information can be time-consuming. For a more accelerated path to success, we offer personalised 1-to-1 training sessions. Our training courses cater to individuals and large companies with in-house staff. Feel free to explore our SEO training courses here to learn more.
Whether you tackle SEO independently or opt for professional training, investing time and effort in understanding SEO principles will empower you to make informed decisions and achieve better results for your website.
How Often Should I Invest in SEO?
SEO is an ongoing process, not a one-time task. It should be integrated into your regular business activities as search engine algorithms frequently change. Our SEO packages include continuous optimisation to ensure your website stays relevant and competitive.
What are the types of SEO?
What are the 3 C's of SEO?
In the world of SEO, the three C's—content, code, and credibility form the foundation for effective optimization.
Content: Creating high-quality, relevant, and engaging content is at the core of SEO. By producing valuable content that addresses the needs and interests of your target audience, you can attract organic traffic, establish authority, and improve your search rankings.
Code: The technical aspects of your website, known as the code, play a crucial role in SEO. Optimizing your website's code ensures that search engines can crawl, understand, and index your content effectively. This includes optimizing meta tags, using structured data markup, improving site speed, and ensuring mobile-friendliness.
Credibility: Building credibility is essential for SEO success. Search engines evaluate the trustworthiness and authority of your website through factors such as backlinks, social signals, online reviews, and user experience. Enhancing your website's credibility through reputable sources and positive user feedback can boost your search rankings.