Link Building Services Ireland
Backlink building or also called off-page SEO is an important part of online marketing; however, it isn't about random links. Website owners need to generate high quality and relevant links that add authenticity to the website and help improve rankings. Links from inauthentic or blacklisted websites can damage your reputation.
SEO is important to rank well and generate traffic; however, it isn't only about keyword research and content marketing. Link building is an important part of SEO. No website or webpage can rank well in a competitive industry without proper link building. We use reliable and safe link building methods to boost your ranking and help you get more visitors.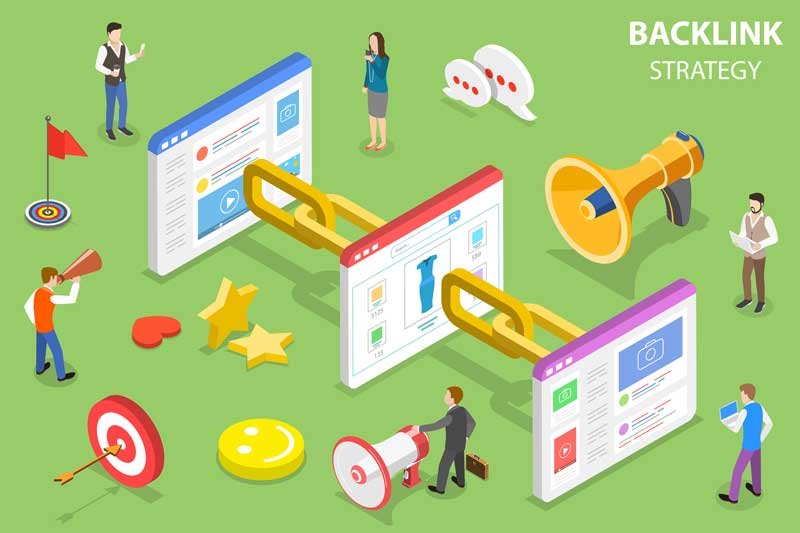 Why is Link Building So Important?
Link building is a part of SEO, referred to as Off-Page SEO. It helps search engine crawlers discover new pages and determines how well a page should rank in the SERPs. The more top, relevant, and keyword-rich backlinks you have, the higher will be your ranking. 

Link building isn't only used to improve SEO but can also make your website appear more authentic and help you generate referral traffic. It can even prove to be a great sales tool. 
Request Free Consultation Now
Link building can be defined as a process that involves creating niche, relevant, and authority links on other reliable, authoritative, and top websites. In layman's terms, think of link building as the same way people recommend your business through word of mouth in the real world. With link building, your business will be mentioned or referred by other websites or platforms online.

The main goal of link building is to make your website look authentic, improve its ranking, and attract traffic from other sites.
Backlinks help determine how reliable and relevant a website is. Links from other websites are generated using keywords that you are trying to rank for. It is important to use smart link-building strategies that are consistent and credible.

We offer trustworthy link-building services and can help you generate high-quality links from top websites in your niche. We use a variety of strategies to generate links and offer guaranteed results.
Why Hire a BackLink Building Agency?
Most experts recommend hiring the services of a link-building services company because generating top links on your own can be quite difficult. Most publishers look at the top and well-recognised sites when adding links, which makes it hard for new and growing websites to generate backlinks naturally, even if the content is good.
You need the services of an SEO company that understands off-page seo and has access to top websites so you can generate top-quality links without any difficulty. 
Most companies do not have in-house teams to manage link building and about 36 percent of companies hire third parties to build links. Also, organic link building can be very difficult without a link-building management firm. About 94 percent of pages on the web generate zero links.
Even companies with a decent social media following need off-page SEO link-building services as there is no connection between local link building and social shares.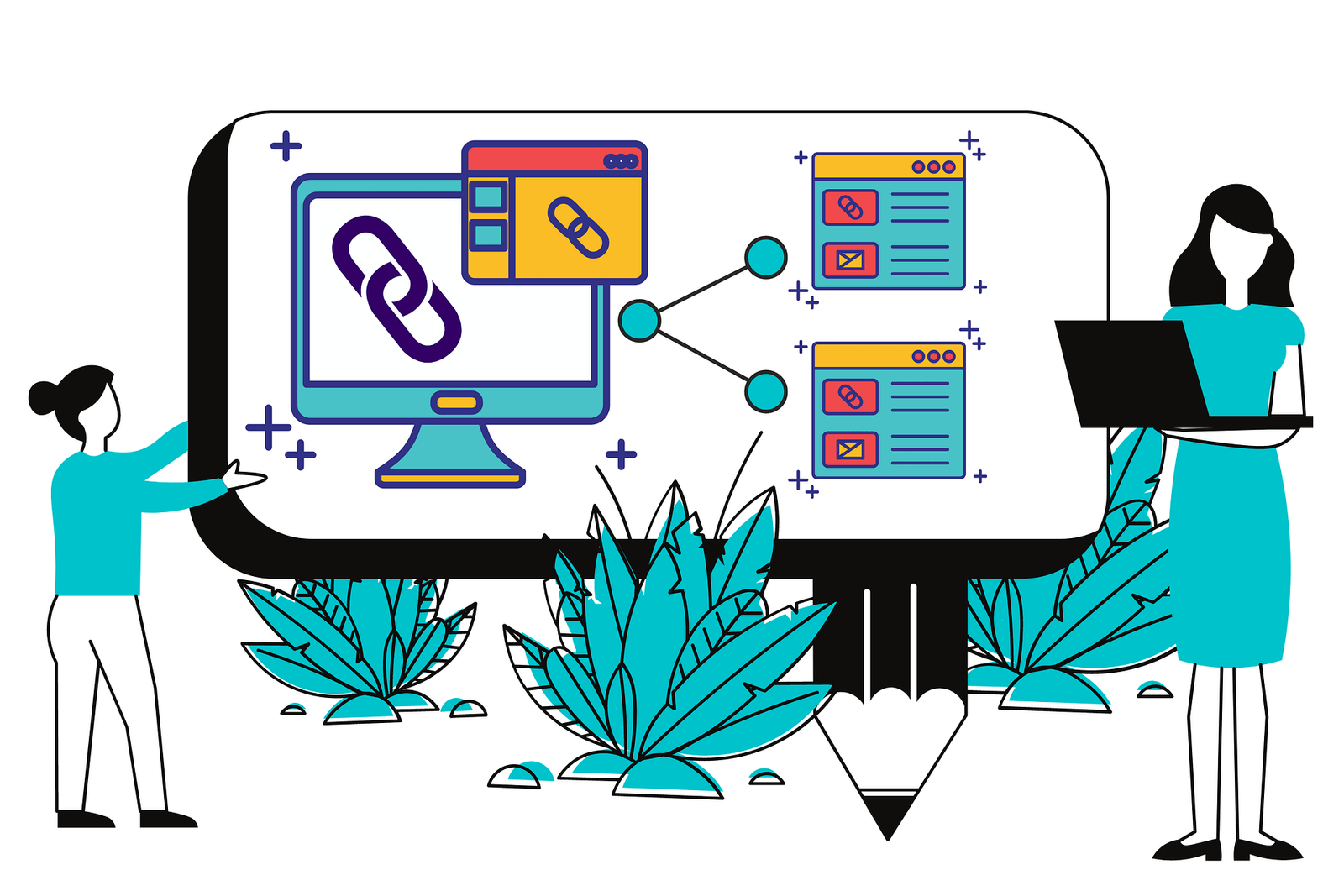 Here are some of the most common link building strategies:
Editorial Backlinks: These are high quality links that are earned by publishing original and informative blogs. This is a part of Brian Dean's skyscraper technique that involves creating informative content after researching similar content on the web and coming up with a page that is more informative.
Business Profile Backlinks: These links are easy to generate as business directories such as yelp are willing to accept businesses. Provide your information and get a backlink in return.
Infographic or Image Backlinks: Infographics contain a lot of information and generate 178 percent more backlinks than written blogs. 
Press Release Backlinks: These can be hard to generate and come from PRs that are published when a business comes with something newsworthy.
Submissions and Guest Blogging: They're generated by publishing a 'guest' blog on a different site with a link to your site. Moreover, you can submit articles to websites like Medium as well.
Social Backlinks: Found on social media sites, these links don't directly improve SEO but can help websites generate traffic.
Forums: Forums like Quora can help you generate dozens of links. You can post a reply with a link to your site and generate a link. Those who read your answer may reach your website.
Wiki: A little hard to generate, Wikipedia backlinks are of high quality and can result in high referral traffic.
Directories: Adding your details to directories can help generate backlinks while telling people more about your business. This is said to be suitable for local SEO.
Moreover, links can be generated by reclaiming unlinked mentions, reaching out to journalists, updating old content, etc.
We offer white hat link-building services to ensure every link counts. Our link-building specialist carefully inspects all websites and prepares a list of top target websites to generate links. We use a variety of methods including guest posts to help generate links.
We only offer white hat SEO backlinks and work with companies in all niches. Our services are fast and reliable. You can go through our affordable link-building services packages and choose the backlink service that best meets your requirements.
Our services are customized according to our client requirements. We even offer international link building and can help you rank well in specific countries. This is very important because a page that ranks well in the USA may not rank well in Australia or other parts of the world. Businesses with an international presence need to pay special attention to off-page link building and only hire the best SEO services in Ireland.
We send regular reports to help clients determine the ROI of our SEO link-building services. You will be able to compare metrics such as page rankings, domain authority, and page authority.
Frequently Asked Questions
Q. Do we need link building for ecommerce sites?
A. Yes, premium link building is important for ecommerce sites. Since ecommerce is a competitive niche and many companies offer similar products, working the high-quality link-building service providers can be a difference-maker and help you rank higher and attract more buyers.
Q. Are SEO and link building connected?
A. Yes, the two go hand-in-hand as link building is a part of SEO. As a link-building company, we can tell you that backlink-building services can improve SEO and bring you more organic traffic. Riordan SEO concentrates on relevant links to ensure our clients get the desired output.
Q. Do you offer outreach link building service?
A. Yes, we offer PR link building and other outreach link-building services and can help you get links from your desired websites.
Q. What is black hat link building?
A. Black hat is not an effective link-building technique as it involves exploiting website loopholes. Google is fast to identify websites that use black hat techniques and can get you blacklisted. Hence, only work with a quality link-building services provider.If you are not getting enough clicks then improve your search engine ranking, come up with better titles and META. We can help you do the needful. Get in touch with us today.
If you are not getting enough clicks then improve your search engine ranking, come up with better titles and META. We can help you do the needful. Not working on SEO can cause you to slip in the ranking, which will affect your traffic depending on how much of it is organic. If your traffic has decreased in the last few months then it is important that you opt for a complete audit to identify the causes.
Our team can use a variety of tools to perform audits and prepare detailed reports to help you have a full understanding of why your website has been getting fewer visitors.
Q. How long does SEO off page link building take to show results?
A. SEO services link-building efforts can take up to three months to show results.
Q. How much does the best backlink service cost?
A. The cost depends on several factors including your niche, the number of websites, your target site, etc. Contact us to get a quote.