Expert SEO Services in Cork
Your Key to More Traffic, Leads, and Sales
We have worked with hundreds of clients in different niches. Many businesses that approach us have experienced working with an SEO company yet are still looking for a better result. Let us tell you why. The problem is that not all firms deliver. We hear that about every SEO agency in Cork claims they have a secret recipe.
Google's algorithm is constantly changing. In fact, according to some reports, it can change up to 500 times in a single year. While most of these changes are minor and go unnoticed by the average user, occasionally significant updates can significantly impact a website's search ranking.
For example, Google Panda and Penguin were designed to crack down on low-quality websites that used black hat tactics like keyword stuffing and link buying.
As a result, ensuring that your campaign is based on white hat techniques and high-quality content is more important than ever. Otherwise, you're unlikely to see any success in the SERPs.
Why Not All Firms Deliver?
The truth is all the info you need to know about SEO is available online, with over 300 different factors. And many of them claim to be the 'best SEO services in Cork', or claim their techniques are 'Award Winning'.
Instead, choose a firm that understands the technical world of Search Engine Optimisation with proven competence and a unique style.
Search Engine Optimisation is more complex than it looks on paper.
You need to work with a local SEO company that handles everything from backlinks to content to keywords and reports.
We also provide an honest service with every hour accounted for. Accurate Reports, Real Results!
Discover the Difference with Riordan SEO
At Riordan SEO, we have mastered the art of search engine optimisation and can get you the boost that you need. We'll prepare your website for the latest algorithm updates and ensure your site is most future-ready for Google's AI Rank brain.
Instead of the traditional keyword approach, we focus more on the E-A-T (now called E-E-A-T) guidelines that include the role of search intent, topics, and entities and how they connect to your website.
Add a header to begin generating the table of contents
Discover the Success Stories of Our Valued Customers
How to explain SEO In 2023
What Is SEO?
How It Works?
Real Example
What Is SEO?
SEO stands for "search engine optimisation". It is the process of optimising a website for Google's search engine. The main objectives are to influence or help a website rank higher in the search engine results pages (SERPs) for specific keywords or phrases and to help users convert on your website.
In Layman's terms, the aim is to increase visibility online, reach maximum quality traffic to your website, and help ensure that traffic will convert into leads. 
SEO can be divided into four main pillars, which we will explain below.
There are four pillars of SEO;
On-page SEO:

 On-page is the optimisation of a website's content. This includes title tags, meta descriptions, header tags, and keyword research.

Technical:

 Technical optimisation refers to any work done aside from the content. E.g. implementing Schema markup or improving page speed.

Off-page SEO:

Off-page refers to promoting a website through link building, social media, PR and other networks. It's all the work done outside of your website. 

Content: 

Content is essential. SEO content can be defined as web page copy optimising triggered for high search engine rankings when people submit related queries. To ensure your content has the highest chance of reaching your prospects, you must focus on creating high-value, detailed answers to make them return. 
How It Works?
Real Example
Why Our SEO Company Is Key To Your Online Success.
Industry Case Studies - 800% Increase In Traffic
Website: https://recruiter.co.uk
Industry: News, Awards & Job Site
Goals;
Maximise traffic for news articles and their affiliated job site and awards site.
Manage and maximise the potential for all traffic channels.
Manage ad space banners as a revenue stream.
Manage connected job site and award site by maximising applications and sign ups.
The Outcome Of Our Strategy;
800% Increase in traffic and still growing. 
280% Increase in sign-ups.
Naturally earned links as a result of good content and Google news appearance. 
Growth in ad revenue, with a steady and consistent increase over time. 
Overall improved User Experience, as evidenced by more user engagement (average session duration increased by 32%). 
Achieved organic first-page rankings for highly competitive keywords. 
Increased visibility in Google News. 
The engagement rate increased due to a better user journey.
Ad revenue increased due to improved ad placement and management.
Connected sites also improved all around as a result of directing users and passing authority.
How We Did It; The 8 Month Journey Of This Project
Audit & Basics
A thorough SEO Audit was completed and  we created a roadmap to prioritise what needed to be done in a timely fashion. This was a drupal site and we started with the basics which included meta tags and programming variables for different terms. The first month also ensured optimal meta data existed throughout the whole site taxonomy. Sitemap was also reconfigured for better crawling.
Content Strategy
We explored opportunities to exploit hot trending keywords, topics and trends on google. We built entities and topics around platforms such as google discover and news. A bespoke best practice article writing guide for SEO was created and shared with editors to add an optimised structure to their articles. Some of the articles were built around buzz words such as top 100, best of etc. We also put together industry statistical articles that provided insightful information to users.
Linking & Structure
We conducted a Link audit which included 2 parts; backlinks and internal linking structure. An article linking strategy was set up so that we could connect topics and entities. Navigation, taxonomy and breadcrumbs were updated. A backlink audit was also conducted and included prospects to improve Authority.
Google News SEO Signals
By this stage it was time to tick off more of the signals needed for Google news and Discover. We implemented schema markup across the site and implemented a google news sitemap.
Better Rankings
By this stage, we achieved number 1 positions for a range of top keywords. We also saw huge spikes in traffic on Google discover.  Google news traffic soared by over 800% and Google discover traffic led to a spike in over 5,000 clicks in just 30 days.
Backlinks
After fully reviewing prospects it was now time to process and get backlinks live. We started backlink building through press releases for the most competitive keywords and only sourced a link that would provide relevant traffic. We helped design articles that were statistical and resulted in numerous High authority sites (some sites were 90+ DA) linking to these articles.
Monetisation Of Platforms
The Ad selling space on the website needed an Audit. We searched for the best platform so different ads could be served for different audiences. It was vital if a user is reading an article with a category called careers, that ads such as jobs would be served. Ads were setup through tag manager and managed through an advanced platform.
Improved Results & New Opportunities
While SEO was still ongoing with more opportunities to improve traffic further, we decided to review a whole new fresh digital marketing strategy. We audited all marketing channels and mapped out a new plan so that SEO, email, social and PPC Ads campaigns all contributed to the best ROI.
An overview of the results so far by month 8 which were better than expected. Here were the results:
Google discover has consistently shown huge spikes in traffic since month 4. 
Google News now picking up every article and resulting in over an 800% increase in traffic in the first month after implementing changes.
Much improved UX which led to an increase in sessions and reduced bounce rate.
Technical SEO much improved and resulted in articles getting indexed faster.
Monetisation ad revenue also increased with a better serving of ads per topic.
Successful PR resulted in new readership viewers from other sites.
Natural backlinks where other sites linked to us without asking due to providing statistical and quality content. This was all the achieved through our ongoing content strategy which was planned in Month 2.
Our First Page Ranking Process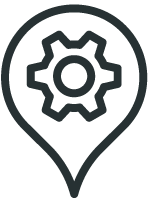 Step 1: Understanding Your Business
We believe in providing customised services and would like to know more about your business, target audience, and competitors to ensure you can dethrone competition.
Step 2: Deep Analysis
The next step is analysing your business, finding the best route to help you gather steam on search engines, and understanding the best possibilities.
Step 3: Concrete Plan
Once we know what we wish to achieve, we'd plan and set map out a strategy. Our SEO Cork services use a mix of prioritised techniques to achieve results.
Step 4: Execute & Report
Once the plan is ready, it is time to put it into motion. We are the experts who work round the clock to ensure our targets are met. We offer monthly reports to help you determine how we're doing. These detailed reports include graphics and charts to help you understand how your business is doing online.
An SEO company in Cork that can back up what we talk about
A Team that Lives and Breathes SEO
Partner with Us for Unmatched Results
At Riordan SEO, we take our work very seriously. Search engine optimisation is not just a job for us. It's a passion we live and breathes every day.
This dedication has helped us become one of the industry's most trusted and respected SEO firms.
So, what sets us apart from other SEO companies in Cork? It all comes down to our hard work and transparent services. When you partner with us, you're not just getting a vendor but a true marketing partner.
Our team are passionate about staying up-to-date with the latest trends, strategies, and best practices.
We attend industry conferences, read the latest articles and studies, and participate in ongoing training and education to ensure that we're always on the cutting edge of the SEO world.
This means that our clients benefit from the most effective and innovative techniques available.
But it's not just about technical knowledge, our team members also have a deep understanding of the business world. We know that SEO is not just about getting your website to rank high in search engine results pages it's about driving real results for your business.
CPA marketing, also known as Cost-Per-Action marketing, is a popular form of digital marketing that allows advertisers to pay affiliates only when specific actions are …
As a website owner or content creator, you may have heard about the importance of header tags for on page SEO. But what exactly are …
As a digital marketer, I have come across many strategies to improve website rankings on search engines. One of the latest techniques that has recently …
On Page SEO Cork Services
Off Page SEO Cork Services
Your customers On Google May Not Give You A 2nd chance to make a first impression
Amazing Local Facts You Need To Check Out
The first factory 'Ford Motor Company' built outside the USA was in Cork. Where owner Henry Ford's ancestors were from.
Cork Harbour is said to be the second largest natural harbour in the world, after Sydney Harbor in Australia.
According to the CSO, 94% of individuals use the internet daily, with 43% of these individuals utilising it almost constantly, an increase of eight percentage points from the previous year. One in fourteen had never used the internet.
One of the keywords you may have used to find us, 'SEO Cork', is searched around 720 times per month In Ireland. Globally this keyword 'SEO Cork' is reached around 1.2k times per month.
'SEO services Cork' comes in 2nd with around 50 searches per month. Followed by 'SEO company Cork' with 30 searches and 'SEO consultant Cork' (20 searches). 
Search Engine Optimisation FAQ
Q. Will SEO Exist In 5 years?
A. SEO will still exist five years from now. SEO (Search Engine Optimisation) is an essential online marketing strategy for businesses of all sizes, and it's likely to remain the same for many years.
Google's algorithms are designed to serve the best information for a user's query, and SEO is built by understanding these complex algorithms.
It seems that while some aspects of SEO may change over time (such as keyword research techniques), certain principles will always remain constant:
optimising your website's structure and content for both users and search engines
refining link-building strategies
encouraging user engagement through social media
tracking key performance indicators (KPIs)
understanding what your competitors are doing
All these components are essential to any successful marketing strategy in 2023.
A.
Absolutely. If you want to do SEO yourself, the first step is to familiarise yourself with the basics by reading blogs or tutorials to understand how it works. This will give you an understanding of what search engines look for in a website, so when you make changes, they will be beneficial.
Start by choosing a topic of interest for a blog as an experiment. Buy a domain, install WordPress and try to make it rank. 
The truth is, it takes so much time to grasp all the information out there. The best way to learn is by getting 1-to-1 training for the quickest path to success. We offer training for individuals and large companies with in-house staff. Learn more about our SEO training courses here.
Q. Why Has My Website Traffic Nearly Halved?
A. There could be a variety of reasons, including poor SEO. Since many websites compete for the top spot, you must continue optimising your website if you wish to remain on the top.
You need to work on SEO to avoid slipping in the ranking, which will affect your traffic depending on how much of it is organic. If your traffic has decreased in the last few months, then you must opt for a complete audit to identify the causes.
Our team can use various tools to perform audits and prepare detailed reports to help you fully understand why your website has been getting fewer visitors.
Q. Why Can't Customers in Cork Find My Products Or Services on Google?
A. It's likely due to poor SEO. You need to appear on search engine pages and show on the first or second page for users to find your products or services since more than 67 per cent of all clicks go to the top five pages that appear on the SERP. It's believed that the first page gets 95 per cent of the traffic, leaving only 5 per cent for the remaining pages.
If you need more clicks, improve your search engine ranking, and come up with better titles and META. We can help you do the needful. Get in touch with us today.
If you need more clicks, improve your search engine ranking, and come up with better titles and META. We can help you do the needful. You need to work on SEO to avoid slipping in the ranking, which will affect your traffic depending on how much of it is organic. If your traffic has decreased in the last few months, then you must opt for a complete audit to identify the causes.
Our team can use various tools to perform audits and prepare detailed reports to help you fully understand why your website has been getting fewer visitors.
Q. Is it worth paying an SEO company?
A. The short answer is a big yes!
The benefits of working with a reputable SEO company are plentiful;
Have deep knowledge of the latest updates from major search engines

Use effective strategies such as link-building and content creation

Provide regular reports outlining the progress made for your website's visibility

The results-based approach will ensure that you are getting value for money.
SEO isn't something you should take lightly, either. There's much more to it than cramming keywords onto your website pages or boosting backlinks without regard for quality or relevance. 
If done correctly, these tactics may lead to better search rankings. A good SEO company knows all about best practices so that their clients' sites remain safe from undesirable outcomes while providing tangible results on the SERPs.
Q. What Does SEO in Cork Cost?
A. The cost depends on several factors, including the nature of your website, the current standing, and the services you wish to purchase. You could expect to pay between €50-€150 per hour for SEO in Cork.
We offer several tiers and cater to all kinds of budgets. Get in touch with us today to get a free quote.
Q. What Is The ROI Of Search Engine Optimisation?
A. The ROI depends on several factors and changes from business to business and industry to industry. For example, the average ROI of eCommerce is around €2.75 for every €1 spent.
Q. How Long Does It Take To Work?
A. There is a time lag, and it can take weeks for rankings to improve since you can't control the algorithm or crawler. It can take up to 6-8 months to see the full benefits of a strategy.
We use an honest and transparent approach and will report our progress from start to finish.
However, we know tricks to make Google crawlers reach your page quickly and ensure your content gets indexed immediately. Talk to us more about the timeline and how soon you can expect results to show.