Are you looking for the complete guide to offpage SEO? You have come to the right place. Offpage SEO is a crucial part of optimizing your website and improving its ranking on search engines. With this comprehensive guide, I will walk you through all the basics so that you can implement it successfully in no time at all.
Offpage SEO emphasizes activities outside of your own website that increase its authority and trustworthiness with search engine algorithms. By engaging in these activities, webmasters are able to enhance their visibility by driving more traffic from external sources such as blogs, directories, social media platforms, and other websites. In order to get started with offpage SEO, it's important to understand what exactly it entails and how best to use it to maximize success.
In this comprehensive guide, I'll provide an overview of what offpage SEO is and why it matters before delving into specific strategies for optimizing your site's performance. So let's dive in – read on for the complete guide to off-page SEO!
Definition
I'm sure you've heard of SEO, or Search Engine Optimization. It's a marketing technique that helps websites rank higher in search engine results pages (SERPs). Off Page SEO is a subset of this strategy and it focuses on activities outside the website to improve its ranking. This includes document sharing, influencer outreach, forum submission, article submission etc. All these off page seo techniques help increase your website's visibility and drive more traffic to it.
But why should you bother with all those methods? Well, there are many benefits of off-page SEO that make it worth considering if you want to get ahead in SERPs rankings. From improving your website's authority to creating better online relationships for your brand – off-page optimization provides multiple advantages which we will discuss further in the next section. Now let's take a closer look at what exactly off-page SEO involves.
Benefits Of Off-Page Seo
Now that we have a basic definition of what off-page SEO is and why it's important, let's look at some key benefits. Here are four ways off-page SEO can help your website rank on search engines:
Link building is king – Building high quality backlinks to your site through link building will give you an edge in the search engine rankings.
Add an RSS feed subscription box – This tool helps readers subscribe to your content with ease, improving the chances of more people visiting and engaging with your posts.
Guest posting is still hot – Writing guest blog posts for other websites or blogs gives you great opportunities to share links back to your own site while also giving exposure to potential new viewers.
Document sharing is good for you– Sharing documents such as PDFs or PowerPoint presentations can be one way to build relationships within the industry, as well as increasing visibility for both parties involved.
Social media engagement should not be overlooked either; interacting on social platforms like Twitter, Facebook, Google+ and LinkedIn can create connections between yourself/your business and others in the same field – leading to more networking opportunities and increased brand recognition over time. Additionally, having followers who comment on or 'like' your updates adds value from an SEO perspective too!
With all these elements working together towards the same goal of boosting online presence, it's easy to see how vital off-page SEO can be for success. Next up we'll take a closer look at some effective link building strategies…
Link Building Strategies
I'm absolutely ecstatic to talk about link building strategies! It's one of the most important techniques for off-page SEO, and it can make or break your website. Link building is all about creating relationships with webmasters and other bloggers so that you can get more links pointing back to your website from their sites. There are several different tactics you can use when it comes to link building; some of the most popular ones include broken link building, local citation, social bookmarking sites, article submission and guest blogging.
Broken link building involves finding websites with outdated content or dead links and offering them updated versions of what they need. This builds trust between you and that site owner as well as giving them a valuable resource in exchange for a link back to your own website. Local citations involve listing your business information on online directories such as Yelp or Google My Business – this helps build brand awareness while also sending traffic your way through search engine result pages (SERPs). Social bookmarking sites like Reddit allow users to submit posts which will then be visible to other users if they are liked enough – an effective tool for getting more people exposed to your content and ultimately linking back to you. Article submission websites give writers another platform where they can share their work and potentially get linked by others who found their post helpful.
Lastly, guest blogging is another great way to connect with fellow bloggers in order to build relationships, create content together and help boost each other's SERP rankings. To wrap up this section on link building strategies, let's move onto discussing how guest blogging works…
Guest Blogging
I'm sure you've heard of guest blogging many times before, but do you know why it's so important for offpage SEO? Well, in addition to building trust and credibility with potential customers or visitors, quality contributions as a guest author can help you increase your website's exposure.
One way to maximize the effectiveness of guest blogging is by submitting your blog posts to relevant directories. Submitting articles in this manner will help ensure that more people are exposed to your content. Additionally, be sure to include strong internal linking between different pages on your website when sharing your posts online. This helps Google understand which pages should have higher rankings than others.
Social media marketing is essential for any successful SEO campaign. It allows businesses to reach their target audiences quickly and effectively while gaining valuable insights into what resonates best with them. In order to make the most out of social media platforms, savvy marketers need to craft engaging messages tailored specifically for each platform they're using. Ready to dive into the world of SMM? Let's go!
Social Media Marketing
Did you know that social media is responsible for 31 percent of all referral traffic? That's an impressive statistic and it goes to show how harnessing that social media power can help drive more users towards your website.
Forums posting is still a thing, but with the rise of other platforms like Twitter, Facebook, YouTube and Instagram, so much potential lies in those channels. You should incorporate videos and images into your posts as they are far more engaging than just plain text or links. Crafting a sparkling brand image on these networks will also prove advantageous when it comes to connecting with customers and building trust.
Creating shareable content is key too. People love discovering new things on the web and if you have something interesting then chances are people will be willing to share it around their own networks. This leads to increased visibility which can lead to better organic rankings as well as website visitors from outside sources such as social media sites.
The next step is content promotion – getting your message out there!
Content Promotion
Content promotion is a key part of offpage SEO. There are many different ways to promote your content in order to drive organic traffic, increase brand awareness and improve search engine rankings. I'll break down the most effective methods into an easy-to-follow table:
| Method | Description |
| --- | --- |
| Blog commenting | Don't shy from blog commenting – if done correctly, it can be very useful for generating leads and improving website visibility. Just make sure you're leaving thoughtful comments and not spamming other blogs! |
| Question & Answer sites | Sites like Quora and Stack Exchange offer great opportunities to engage with others in relevant topics while also promoting your own content. It's important not to overdo it though – too much self-promotion will turn people away. |
| Video Submission | Uploading videos related to your content on popular video sharing platforms such as YouTube or Vimeo is a great way to spread the word about what you have written without having to do any additional work yourself. Plus, when viewers watch the video, they may find themselves directed back to your article for more information. |
| Image submission | Sharing images related to your article on social media helps draw attention from potential readers who might not otherwise have noticed it. You can use tools such as Canva or Pixlr to create eye-catching visuals that stand out from the crowd and attract new readers. Using infographics is especially helpful here since it combines both visual appeal and useful information all in one package. |
| Infographics submission | Creating custom infographics based on your articles can help generate more interest in them among those who may not even read the original post itself but still get something valuable out of it by looking at the infographic alone. Submitting these graphics across various websites and forums will lead more visitors directly towards your content through referral links provided within each graphic. |
By implementing these strategies, you can reach a wider audience with little effort involved compared to traditional marketing tactics which require substantial investments of time and money upfront before seeing any results. With this knowledge, you should now have greater confidence when approaching content promotion tasks knowing exactly how best proceed with each activity accordingly depending on what type of outcome you desire in return overall. Let's move onto discussing Social Bookmarking next – another powerful tool for driving web traffic quickly!
Social Bookmarking
Moving on from content promotion, social bookmarking is another powerful way to be present on the web. It can help convert brand mentions into more tangible results like increased website traffic and higher search engine rankings. To make sure you're getting the most out of your efforts, it's important to take a strategic approach when using popular sites like Reddit, StumbleUpon, Delicious and Digg.
When creating press releases or infographics submissions for these sites, make sure they include relevant keywords related to your niche that will increase visibility online. Also consider taking advantage of Google My Business listings as this will add an extra layer of legitimacy to your presence within the search engines. You should also use social media platforms such as Twitter, Instagram and Facebook to further promote any content you post on these sites.
The key here is to remember that social bookmarking isn't just about posting links; it's about engaging with people through meaningful conversations and providing valuable information that resonates with them. With the right strategy in place, you can effectively use social bookmarking to drive quality traffic back to your site which could eventually lead to new customers and sales. Ready for the next step? Image sharing is how we'll continue our journey towards off-page SEO success!
Image Sharing
Image sharing is a great way to promote your website. It's an effective offpage SEO technique that can help increase the visibility of your site and generate more traffic. You don't have to be a professional photographer or graphic designer to make use of image sharing; all you need is some creative ideas and good images related to your business or product.
You can create fun, eye-catching visuals for social media platforms such as Instagram, Pinterest and Tumblr, which are ideal for promoting products in a visually appealing way. Use keywords and hashtags strategically when posting on these sites so that people searching for specific terms will find your content easily. Additionally, try hosting contests or PR games with prizes like discounts or freebies – this will encourage user engagement and boost your brand awareness too!
Sharing photos online doesn't just improve search engine rankings – it also gets potential customers interested in what you have to offer. Allocate time regularly to focus on creating quality visuals that communicate the message behind your brand effectively. Let's move onto discussing how forum participation can help bring even more attention to your website.
Forum Participation
Did you know that 82% of marketers are actively engaged in forum participation as part of their SEO strategy? It's true! Forum participation is one of the most useful techniques for offpage SEO. Participating in online forums allows your brand to become a trusted source, and start conversations with people who may be interested in what you have to offer.
When participating in forums, it's important to make sure that you're following all guidelines set forth by the platform. Don't just post random links or spam other members – this can get your account suspended and damage your reputation. Instead, focus on adding value to each conversation and providing helpful information about topics related to your industry. This will help increase trust among users and create positive engagements with potential customers.
Once you've established yourself as an authority within a given community, don't forget to include backlinks when appropriate. You should only link where relevant though; never force a link into the discussion if it doesn't fit naturally! With thoughtful engagement and targeted link building, forum participation can be an invaluable tool for boosting organic traffic and improving your search engine rankings long-term.
With influencer outreach becoming increasingly popular amongst marketing professionals, it's clear that establishing relationships with key personalities is essential for successful offpage SEO campaigns.
Influencer Outreach
When it comes to offpage SEO, influencer outreach is one of the most important strategies. It involves reaching out to people with a large online presence and getting them to promote your website or business. This can be done through content promotion, social media campaigns, and influencer marketing partnerships.
The first step in making an effective influencer outreach strategy is identifying the right influencers for your niche or industry. You need to find those who have significant reach and influence within your target audience. To do this you should look at their profile on social networks such as Twitter and Instagram, analyse their engagement rate and see if they would be a good fit for promoting your products or services.
Once you've identified potential partners, you should create an outreach plan that outlines how you will approach each individual partner and what type of collaboration you are looking for from them. Don't forget to provide incentives for engaging with your brand – like giveaways or discounts – so that they are more likely to share your content with their followers! With the right mix of research and persuasion, influencer outreach can help boost traffic to your site as well as establish long-term relationships with key industry players. From here we move onto press release submissions which offer another powerful way of improving visibility online…
Press Release Submissions
Jumping right in, press release submissions are a great way to get your content noticed. Press releases can help you gain exposure and even backlinks from reputable sources that could potentially lead to increased traffic. As they say, "every little bit helps."
The first step is to craft an effective press release with the necessary information such as company name, contact info, headline, body copy, etc. Once the press release is completed it should be sent out via respected news outlets like Reuters or Bloomberg. It's also important to make sure you include keywords relevant to the story so search engines will pick up on them when someone searches for topics related to your business/brand.
It's also worth noting that having an SEO-friendly website design and appropriate meta tags will improve the chances of getting picked up by these publications. Additionally, using social media platforms like Twitter and LinkedIn can greatly increase visibility of your press release and ultimately result in more organic traffic. With all this being said, transitioning into directory submissions may prove beneficial if done correctly.
Directory Submissions
Directory submissions are one of the most important components of off-page SEO. They provide a great way to increase your website's visibility and ranking in search engine results pages (SERPs). It's essential that you submit your website to authoritative directories with good quality content and backlinks. This can be time consuming, but it will pay off in the long run when more people find your site through these directory listings.
In addition to submitting to well established websites, there are a few other things you should consider when doing directory submission for SEO purposes. You'll want to include relevant keywords throughout the description and ensure that all links point directly back to your website or blog post. Additionally, make sure not to overdo it by submitting too many times; this could lead to being penalized by Google.
There is no single right answer when it comes to how often you should use directory submissions for SEO purposes, so experiment until you find what works best for you. With the right approach and strategy, directory submissions can be an invaluable part of any off-page SEO campaign. From here, we move on to looking at ways we can optimize our website for even better off-page SEO performance.
Website Optimization For Off-Page Seo
Now that we've discussed the importance of directory submissions in off-page SEO, let's move on to website optimization. Website optimization is an important factor for improving your off-page ranking and visibility. Here are some key elements of website optimization:
Utilizing keyword research tools to find relevant keywords for each page or post
Creating content with those keywords strategically placed throughout
Optimizing meta tags such as titles, descriptions, and URLs
Employing social media marketing techniques like creating optimized profile pages and sharing content regularly
Researching backlinks from authoritative websites and building relationships with them
These tactics will help you optimize your website so it can rank higher in search engine results. Additionally, having a well-optimized website increases user engagement which also contributes to improved rankings over time. To get even more out of your efforts, consider local seo tactics such as optimizing Google My Business profiles to target local customers.
Local Seo Tactics
Local SEO tactics are an essential part of off-page SEO. It involves optimizing your website for local searches so that customers can easily find it when they search online. Local SEO focuses on the geographic area where your business is located, as well as other relevant factors such as keywords and content optimization.
The first step in a successful local SEO campaign is creating consistent citations across all platforms like Google Maps listings, directories, websites, review sites and social media profiles. This helps to ensure that potential customers will be able to find accurate information about your business no matter which platform they use. The next step is to optimize your content with localized keywords, images and videos related to your location or industry. Finally, you should actively engage customers by responding to reviews and providing customer service in order to build trust and loyalty with them.
|   | Consistent Citations | Optimize Content | Engage Customers |
| --- | --- | --- | --- |
| Google Maps | Y | Y | Y |
| Directories | Y  | Y | Y |
| Websites | Y | Y | Y |
| Review Sites | Y | Y | Y |
Analyzing And Evaluating Results
Now that you have implemented your local SEO tactics, it's time to analyze and evaluate the results. This step is crucial for measuring how effective your efforts were in helping you reach your desired outcomes. Here are three key steps for assessing the success of your campaign:
Gather data from multiple sources to get an accurate picture of traffic changes as a result of your work.
Analyze any external factors that could be affecting the performance of your website such as competitor activity or search engine algorithm updates.
Track conversions and other important metrics to determine if they increased due to these strategies being put into action.
It's also essential to take note of what worked well and what didn't so that when you create future campaigns, you can build upon successes and avoid past pitfalls. Assessing progress regularly will help ensure that you're always optimizing for maximum return on investment (ROI). Plus, with all this information at hand, you'll be able to make informed decisions about where best to invest resources moving forward and stay ahead of the competition.
Frequently Asked Questions
How Do I Know If My Offpage Seo Efforts Are Successful?
Do you ever feel like you're spinning your wheels and not sure if the offpage SEO efforts are worth it? You put in the work, yet have no clue if things are actually working. It can be incredibly frustrating! We've all been there.
The truth is, assessing success with offpage SEO isn't always straightforward or simple but it doesn't have to be overwhelming either. All of us want to know that our hard work is paying off, which is why it's important to understand how to measure progress. After all, what good is effort without some sort of payoff?
To determine whether your off-page strategies are successful, start by looking at your website analytics such as traffic levels and conversion rates over time – this will show whether people are finding and engaging with your content more often than before. Additionally, check for an increase in social media engagement and backlinks from other websites – these two factors should give a good indication of whether your campaigns have had any effect on search engine rankings too. By understanding these metrics, you'll gain valuable insights into whether or not your efforts are making a difference.
How Long Does It Take To See Results From Offpage Seo?
Offpage SEO can be a great way to help improve your website's visibility and ranking in the search engine results pages (SERPs). But, how long does it take before you see the effects of these efforts?
This is an important but difficult question to answer as there are many factors that come into play. First off, different strategies have varying timelines for success; link building may take weeks or even months while content syndication could show results more quickly. Additionally, some sites will rank faster than others depending on domain age and authority – so if yours is relatively new compared to competitors then you may not expect to see rankings jump right away.
That being said, there are certain steps you can take to speed up the process:
Focus on quality rather than quantity when creating backlinks – this means getting links from trusted websites with high Domain Authority ratings.
Optimize your site's internal linking structure by making sure all relevant pages are linked together logically. This helps Google crawl through your site better.
Regularly monitor progress using analytics tools such as Google Search Console and Moz Pro to detect any changes in SERP rankings or traffic patterns over time.
Consider implementing pay-per-click campaigns alongside organic SEO strategies for quicker returns in the short term.
No matter what approach you decide to take, keep in mind that achieving lasting organic growth takes time and patience, so don't get discouraged if results aren't immediate! With consistent effort and attention paid towards optimizing each aspect of your online presence, you should start seeing positive movement within a few weeks or months.
What Is The Best Way To Measure Progress With Offpage Seo?
Measuring progress with offpage SEO can be tricky, and it's important to get it right. According to Ahrefs, up to 90% of websites don't receive any traffic from Google – a statistic that highlights the importance of tracking your results effectively. Here's how you can measure progress in offpage SEO:
Measurement Tools
Analytic Platforms: Google Analytics is an invaluable tool for measuring website performance. It tracks everything from pageviews and bounce rate to average session duration and conversions. You can also see which channels are driving the most traffic and analyze data by geographic region or device type.
Backlink Analysis Tools: Services such as SEMRush and Ahrefs allow you to track backlinks over time, so you can assess what kind of impact your efforts have had on link acquisition. They'll also provide insight into anchor text distribution and competing domains in related industries.
Ranking Trackers: If you're looking for more granular insights, consider investing in a rank tracker like AccuRanker or Pro Rank Tracker. These tools will monitor where your site ranks for specific keywords across multiple search engines, giving you real-time visibility into organic search performance.
KPIs (Key Performance Indicators)
Organic Traffic & Conversions: The aim of offpage SEO should always be to grow organic traffic while increasing conversion rates too; both are essential metrics when assessing the success of your overall strategy. As well as understanding how visitors interact with content on-site, try setting goals around total visits per month or desired lead funnel completion rates.
Domain Authority & Link Profile Quality: Offpage activities often come down to building high-quality links – something which directly influences domain authority score (DA). Check services such as Moz DA regularly to ensure improvements are being made over time; just remember that this metric takes longer than others to show positive changes so patience is key here! Additionally, explore sites like MajesticSEO or Open Site Explorer for further assessment of link profile quality and diversity of referring domains etc..
Overall, there are many ways in which progress with offpage SEO can be measured depending upon the goal at hand. While some tactics may yield quick wins – such as increases in rankings within weeks or months – other strategies may take longer before they start showing tangible signs of improvement. Ultimately though, whatever methods used should give clear indications about how successful campaigns have been and whether certain techniques need further optimization moving forward.
What Are The Best Tools To Use For Offpage Seo?
I'm sure you're wondering what the best tools are to use for offpage SEO. Well, there's actually quite a few that can help you achieve your goals! Here are some of the top ones:
Google Search Console – This free tool from Google will let you see how your content is performing in search engine results pages (SERPs).
Ahrefs – Ahrefs provides an all-in-one platform for keyword research, backlink analysis, and competitor analysis. It's also great for tracking rankings and monitoring organic traffic.
Moz – Another popular choice among SEO professionals, Moz offers a suite of products designed to help with website optimization, link building, and more.
SEMrush – A comprehensive set of tools for researching keywords, measuring organic visibility, analyzing competitors' strategies, tracking positions across multiple devices and locations as well as benchmarking against industry standards.
Using these tools can give you insight into where your site stands compared to other sites in terms of SEO performance. You'll be able to track progress over time and see which tactics have been effective or not so effective in improving your ranking on SERPs. Furthermore, it can provide valuable information about the competition so that you know what they're doing right (or wrong) when it comes to their SEO efforts. Knowing this kind of information can help inform your own strategy going forward and make sure it stays ahead of the curve.
It's important to note that while these tools do offer helpful insights into SEO performance, they shouldn't take the place of careful research and experimentation by yourself or someone else on your team who knows what they're doing when it comes to optimizing websites for search engines. Take advantage of what these tools have to offer but don't forget about good old fashioned hard work too!
Are There Any Risks Associated With Offpage Seo?
As the saying goes, "Nothing ventured, nothing gained" – when it comes to offpage SEO, there are certain risks that need to be assessed and managed. While this type of search engine optimization can yield great results for your website's visibility, understanding any associated risks is essential.
Firstly, you could end up in a situation where engaging with link farms or other unscrupulous tactics will get your website blacklisted by Google. This would mean that none of your content would appear in searches and so all your hard work on offpage SEO would have been for naught. Additionally, many unethical strategies often result in long-term penalties which may take an extended amount of time to recover from.
Another risk worth mentioning is being penalized by Google due to duplicate content across different websites. If you're not careful about how you use the same content over multiple sites then Google's algorithms might flag this as an attempt at manipulation and so you should be mindful of this issue. Other things to consider include:
• Making sure you only build links from reputable sources;
• Checking that all anchor text used complies with guidelines set out by search engines;
• Monitoring backlinks regularly;
• Avoiding using automated tools without proper oversight.
By taking these steps and following best practices while doing offpage SEO, you can minimize the risks involved while still gaining maximum exposure through organic search engine rankings.
Conclusion
Offpage SEO is an important component of any digital marketing strategy. It can be the difference between success and failure, so it's essential to have a plan in place that you can follow. The time investment may seem daunting at first, but if done correctly with the right tools, offpage SEO can help your business reach its goals faster than ever before.
The great thing about offpage SEO is that there are no real risks associated with it – as long as you do it properly and stay within Google's guidelines. Taking the time to measure progress will pay dividends over time; keeping tabs on how well your efforts are working can give you valuable insight into what works best for your particular website or blog.
In conclusion, like many things in life, getting started with offpage SEO requires patience and dedication – kind of like taking a hot air balloon trip across Germany: slow going at first but eventually leading to breathtaking results! With a little effort and focus, you can use offpage SEO to see amazing returns on your investment and get ahead of the competition.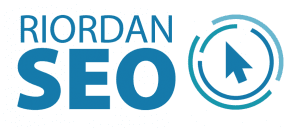 Talk To An Expert!
We can help with all your digital queries